11 Great Kitchenware Shops In Singapore (Online & Physical)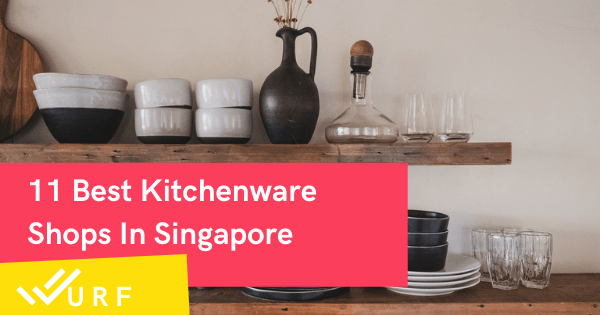 If you love spending time in the kitchen, or hosting guests over for home cooked meals, it makes sense to invest in quality kitchenware in Singapore!
Gorgeous tableware can make every meal feel extra special too!
Or you may need some new equipment to ramp up your culinary skills (or business)! No matter, you're sure to find the right kitchenware shop for your needs in this post!
11 Kitchenware Shops In Singapore 2022
Now, here's where to buy kitchenware and kitchen accessories in Singapore!
1. ToTT Store
This kitchenware shop in Singapore has 2 branches – Temasek Blvd and Tampines. This is where they also host cooking and baking classes.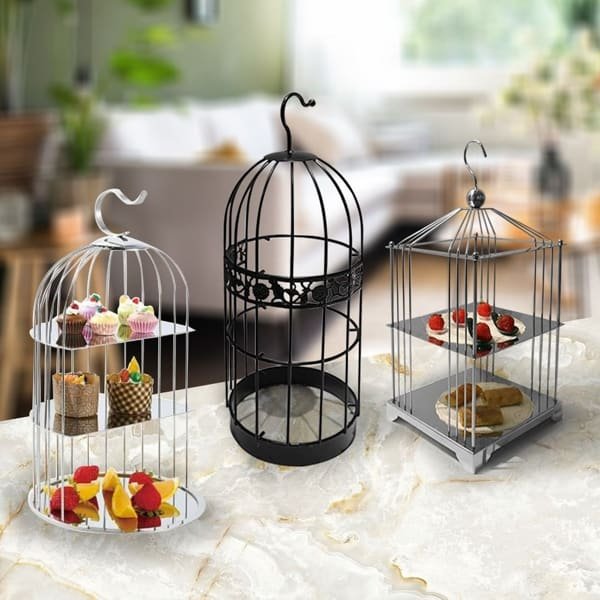 It is possible to book ToTT Store for private parties or team building events too.
The online store has kitchenware for baking and cooking sorted under numerous categories like bakeware, party and outdoor, kitchen tools, etc.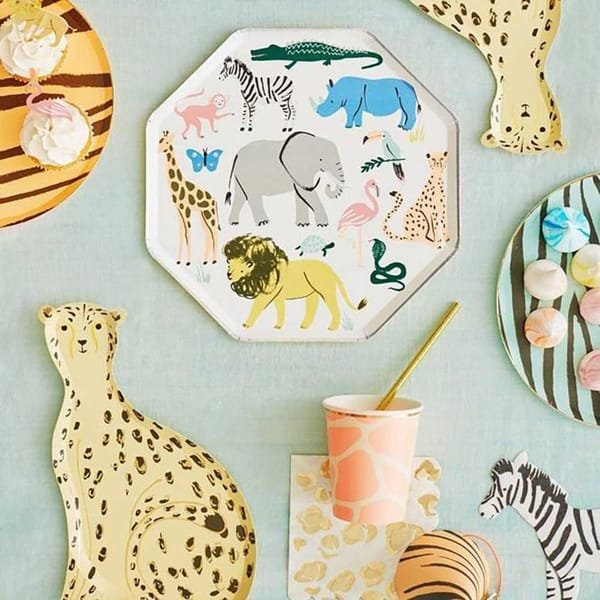 Although some categories are empty. You can also filter items out by price.
Those who are fans of Jamie Oliver will be able to find kitchenware under his brand. As well as other notable brands like Cuisinart, Lodge, Kitchenaid, Zebra, Happycall, and Nordic Ware.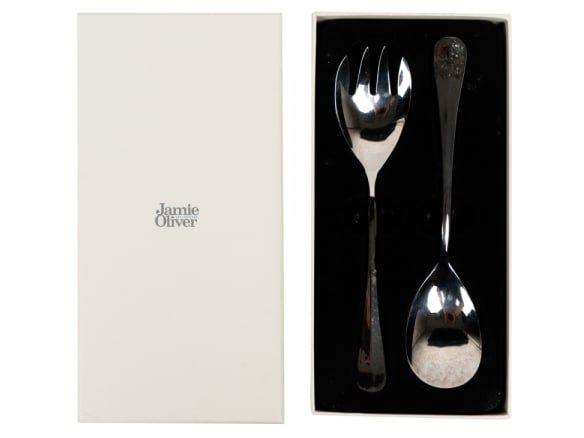 If you need recipe ideas, they have recipe videos too.
2. Table Matters
Want to wow your party guests with stunning tableware?
Table Matters is the place to pick up attractive serving platters, floral printed ceramic bowls, Peranakan coasters, unique glasses, or ceramic bakeware that can go straight from the oven to the main table!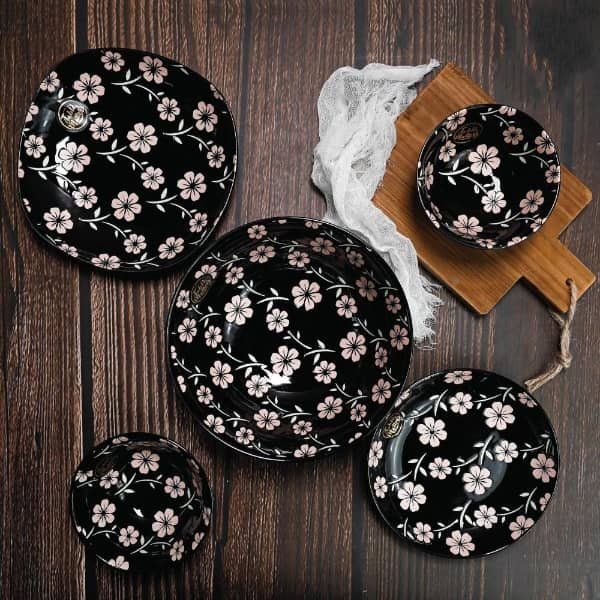 All of which are of high quality and dish-washer friendly too! However, getting a complete set of matching plates is often not possible.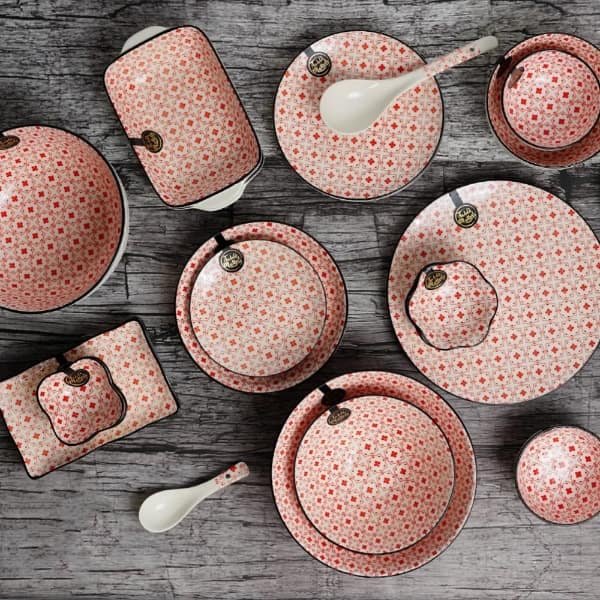 Their Instagram account is a good source of inspiration if you can't decide which items look great with each other! Especially if you like to mix and match different designs!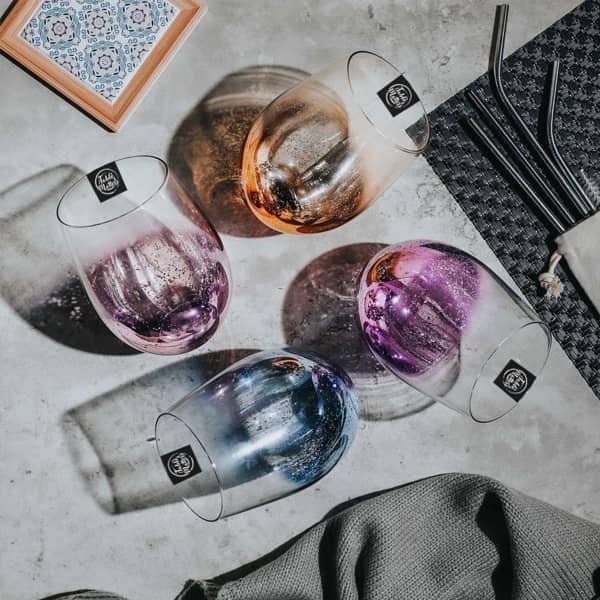 They have several branches if you would like to see their products for yourself! Fair warning, you'll most likely come across something too pretty to resist buying!
You can also find Table Matters at popular Singapore kitchenware store (or department store rather), BHG!
3. Razorsharp Pte Ltd
You can probably guess from the name, RazorSharp deals in knives with a passion – especially Japanese Honyaki Knives that are handmade by expert Japanese craftsmen!
Don't be intimidated if you are not a professional chef, they also carry entry-level knives! The owners are very friendly and knowledgeable.
Blades aside, you can also get Lodge cast iron cookware, Japanese whetstones (e.g., green diamond stones), or Yoshikawa Cook-Pal REN Series Iron Cookware from Japan.
They offer knife-sharpening and polishing services as well as repairs! With surprisingly quick turnarounds! They'll work their magic on rusted knives too!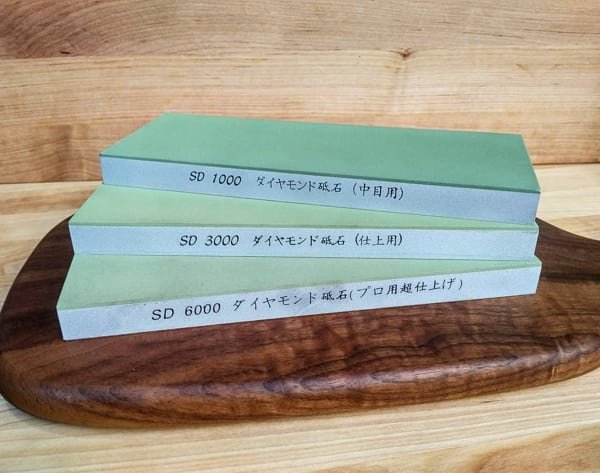 The showroom is on Outram Road.
4. Lovera Collections
Lovera Collections is a small home-run business. They have quality ceramic tableware with a bevy of unusual, colorful, or whimsical designs that are a joy on any dining table!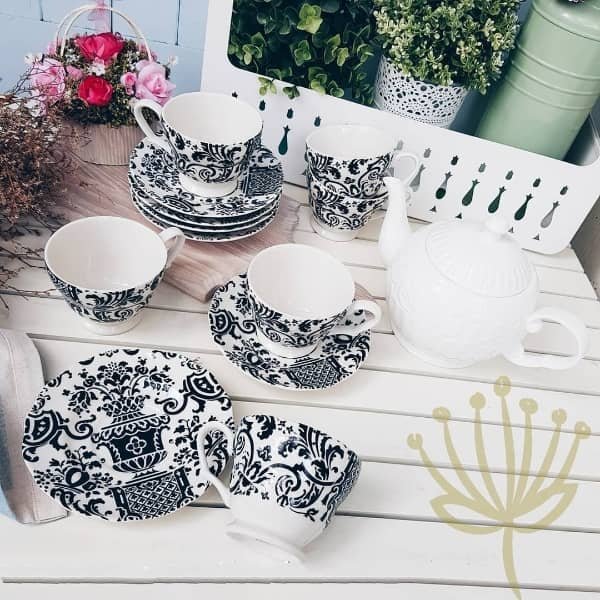 If you love bohemian style, their collections are right up your alley! Their Instagram feed is worth a scroll!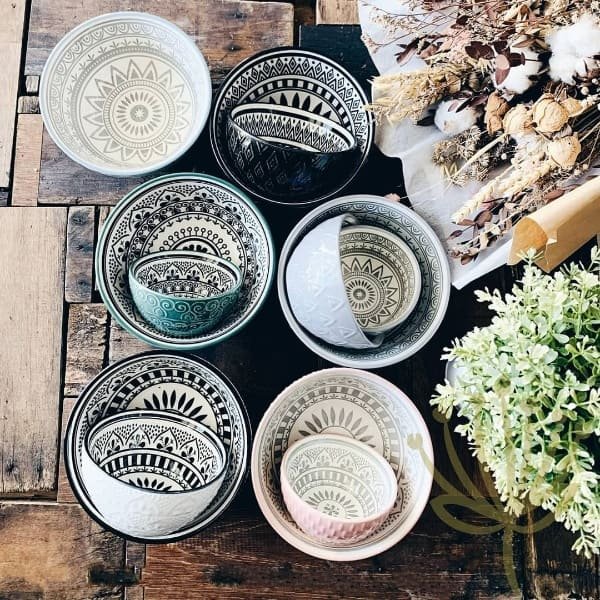 Besides stopping at their showroom, you can also order from their online store. Shipping is free above S$130!
Note that you do need an appointment before you can visit their show room at Geylang East Ave.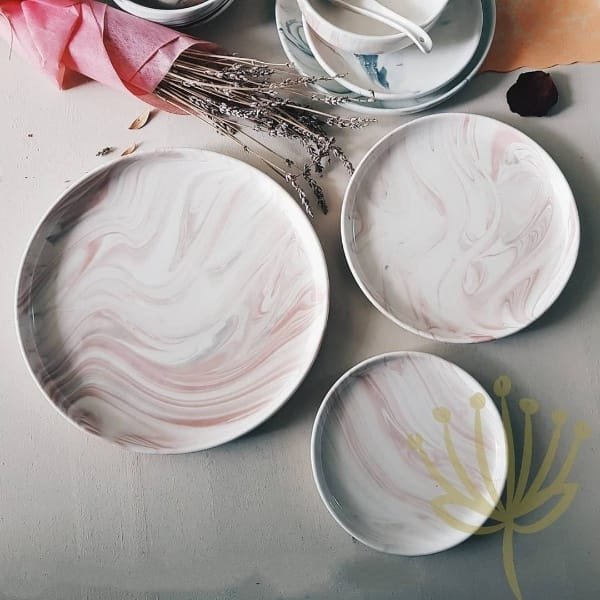 *Appointment is REQUIRED for all Showroom visits as no walk-in is allowed.
5. FortyTwo
While FortyTwo does not have a physical showroom for their kitchenware:
The online store sells more than just kitchenware – they also carry furniture, lighting, fans, beds, and home décor.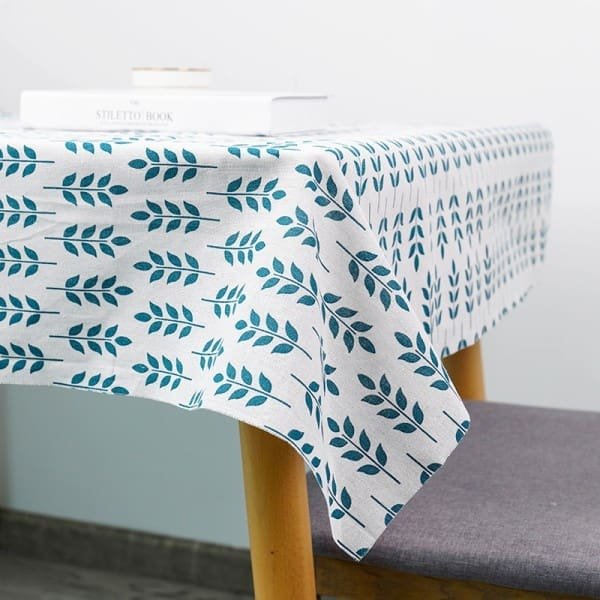 Their kitchenware consists of elegant ceramic dinnerware, plain or statement mugs/ cups, placemats and runners of Nordic or bohemian style, and drinking glasses.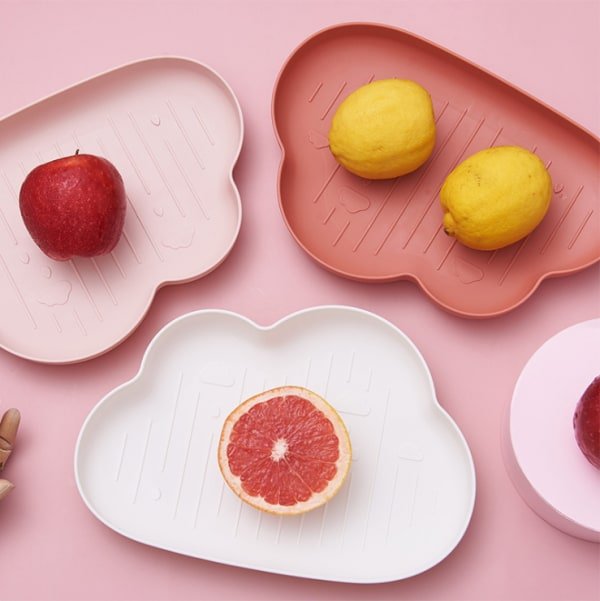 In addition, there are all kinds of baking tools, and adorable but nifty kitchen tools. For cookware, they carry Tramontina and TVS.
And if you want attractive storage solutions for your pantry, they have basic mason jars. As well as aesthetically pleasing ceramic jars. For~ S$7 to S$30!
6. Sia Huat
Sin Huat has an enormous range of products. So while you can see some of the products on display at their showroom, it's best to download the product catalog.
And features professional stainless steel cookware, Dutch ovens, cast iron grill pans, stainless steel food containers, storage bins, clay pots, thermometers, etc.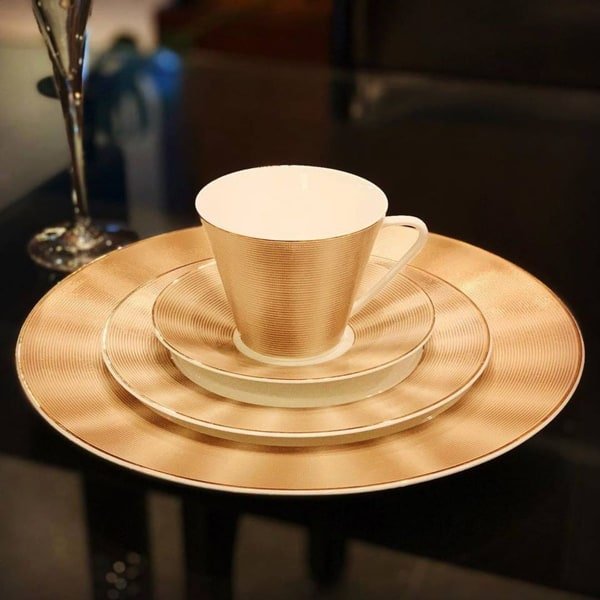 There are kitchen tools like steamers, strainers, and graters that are mainly made of stainless steel. Basically anything you need for a functional kitchen that sees a lot of cooking!
In addition, there is stuff you don't normally see in a common household kitchen (I.e., industrial kitchenware). Like ice shavers, meat mincers, professional sous vide water baths, etc.
If you're in the culinary business, this is a one-stop place to get everything you need to run a restaurant!
7. Crate&Barrel – ION Orchard
Almost anything you need for a home is on Crate&Barrel. There are hundreds of products just under dinnerware and drinkware. And even 90 different cheese and serving boards!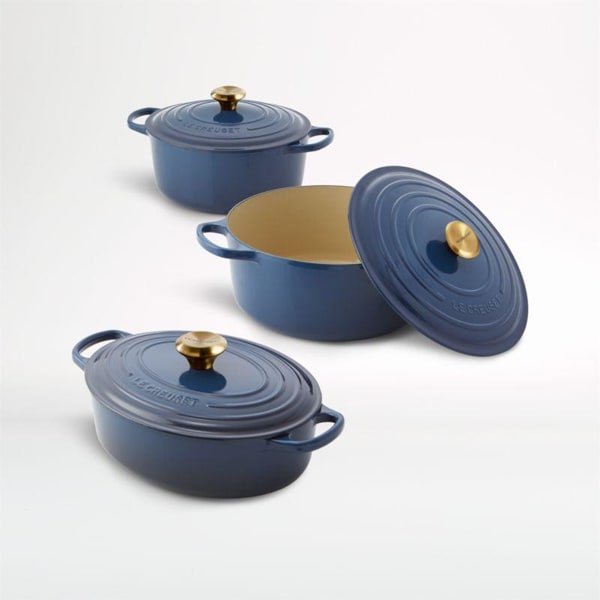 They have branded kitchen tools, utensils, cast iron cookware (including Le Creuset), baking pans, as well as storage shelves, containers, and jars.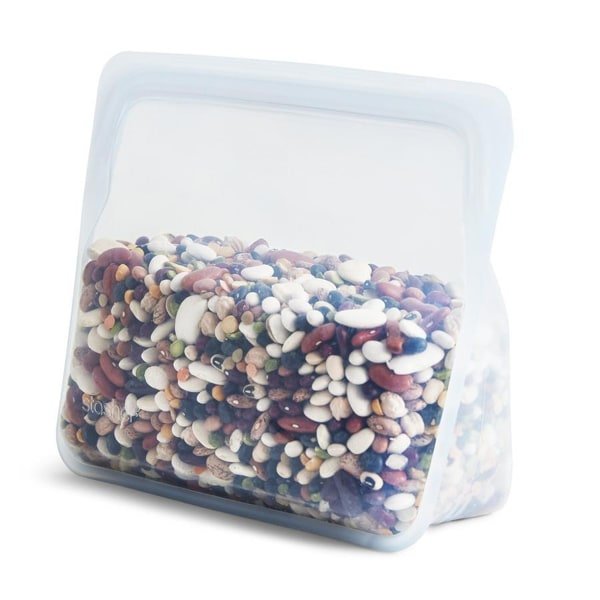 We suggest going to the physical store as it an enjoyable experience in a spacious and welcoming environment. With many stylish displays you can draw inspiration from!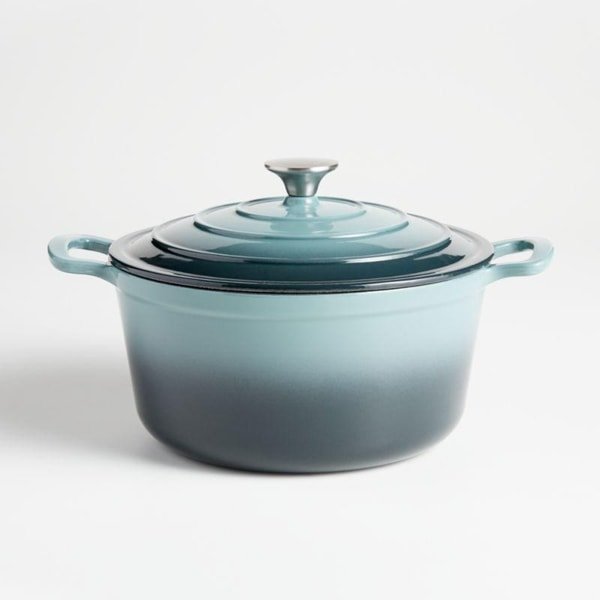 Rather than browsing through never-ending pages of products!
8. HipVan
HipVan is another all-inclusive store you can visit for home goods. Along with furniture, they have soft furnishings, décor pieces, some gardening tools, lighting, etc.
On the website, kitchenware is subdivided into appliances, storage, drinkware, cookware, tableware and bakeware! Their extensive tableware selection is worth checking out.
They have pots and pans from brands like Meyer, Uchicook and SCANPAN.
True to their name, a great many items on HipVan are incredibly trendy and will appeal to you if you want substance with style!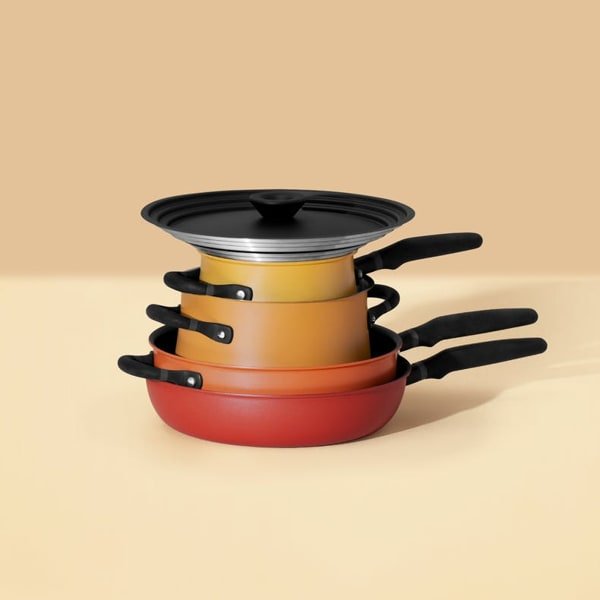 They have a showroom but it's not the most comfortable (no air conditioning). It's closer to a warehouse, albeit with some displays around. You will be able to see many of their products there!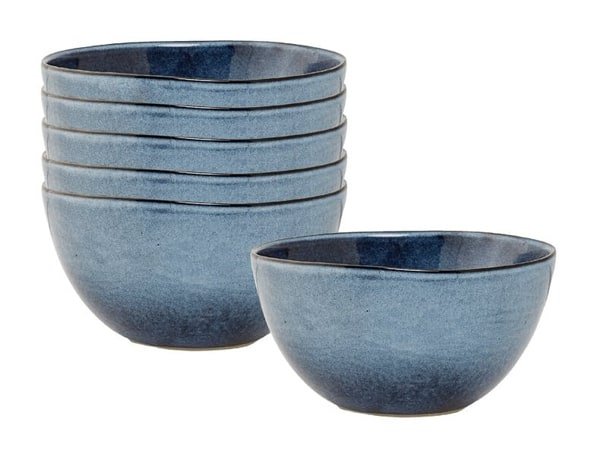 And in case you're wondering, their kitchenware online shopping service in Singapore is highly rated.
9. TANGS
We assume you already know about TANGS! But let's dive into their kitchenware:
Cookware, bakeware, and kitchen tools consists of 1000+ products and brands like TRAMONTINA, LE CREUSET, SCANPAN, Wiltshire, Zebra, Brabantia, Corningware, GreenPan, Happycall.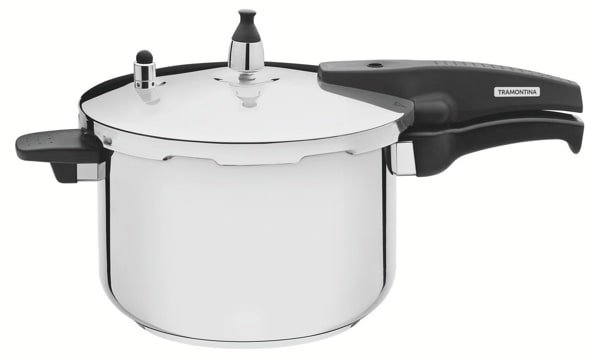 So if you're looking for a specific high end brand, chances are they have it!
Prices are generally higher in-store than online. Note that you can't always find the exact product (featured on the site) in the store as well.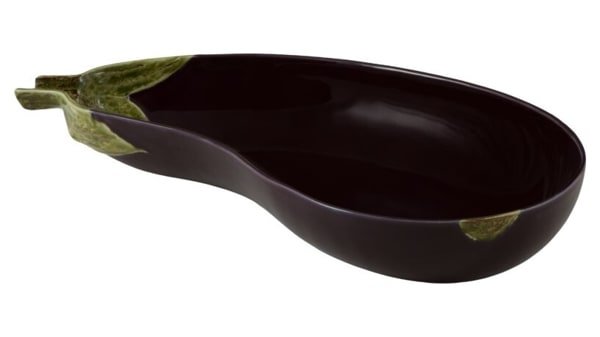 On their site, you can conveniently sort by brand or item type (e.g. kettles, pressure cookers, sauté pans, etc).
If you want CORELLE dining sets, they have these too (limited stock). Kitchen linens are also lacking.
And for ceramics, they don't have as many options as other kitchenware brands in this list, unless you are looking for claypots. They do have some Japanese tableware too.
10. BHG
Another household name, BHG has 5 branches. The Bugis Junction branch has 3 levels! On the west side, the Jurong Point branch is bigger than the Clementi branch (~12 min drive away).
While the branches at Junction 8 and Choa Chu Kang are small and a little dated.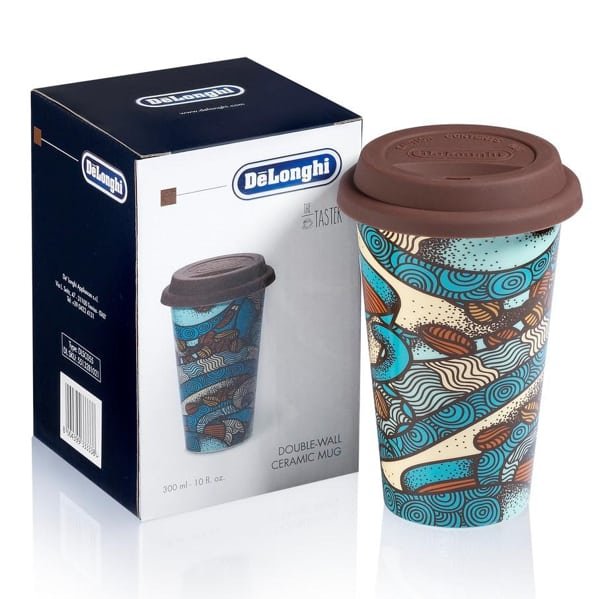 BHG sells kitchenware from high end as well as more affordable brands. There are also brands you may not have heard of.
You can find DeLonghi, Instant Pot, Zojirushi, KitchenAid, Corelle, and Corningware alongside Mayer, Philips, Tefal, Kenwood, Tiger, etc.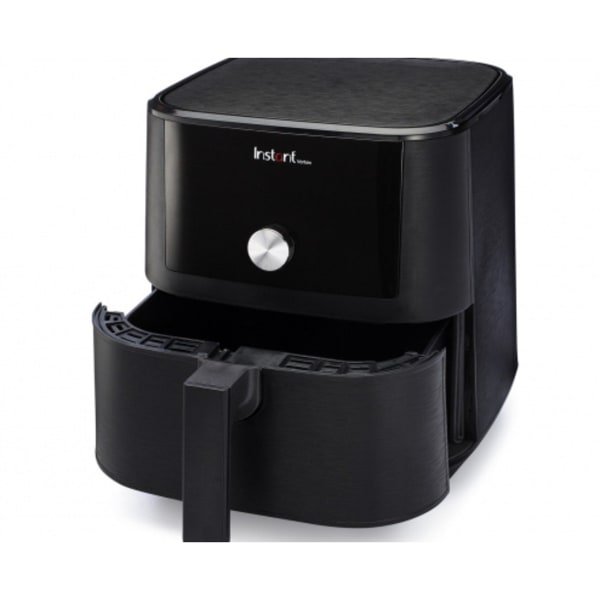 They have the basics:
Pots, pans, utensils, electric ovens, multi cookers, rice cookers, air fryers, food processors, blenders, kettles, knives, toasters, baking pans, chopping boards, food containers – you get the idea!
There are plenty of ceramic pieces from Table Matters too!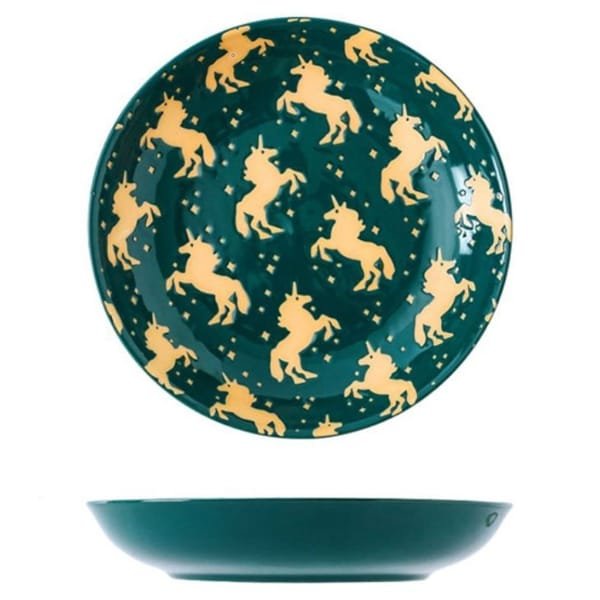 11. Lau Choy Seng
There're 800+ pages in the Lau Choy Seng catalog (Dated 2017-18):
The products are sorted into 10 categories – cookware, kitchenware, knives, pastry, Chinese kitchen, Japanese kitchen, equipment, storage and transport, bar, food service and buffet ware.
Baking, Chinese kitchen, and Equipment are the largest of these categories. This is the place to find obscure Chinese cooking tools to make dim sum!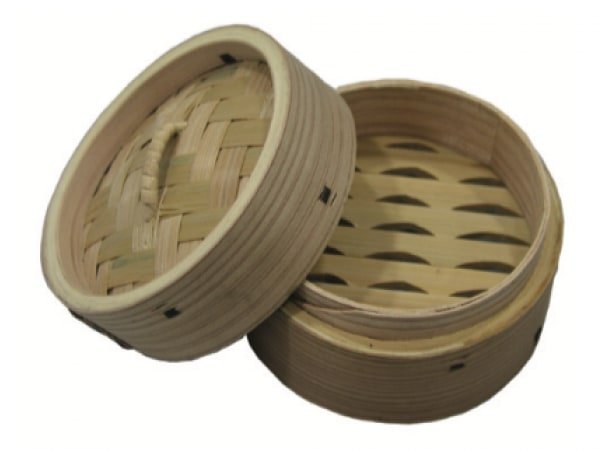 Although, that doesn't mean that the other categories are short!
The catalog clearly lists the size of and code of each product, arranging them by brand and type (e.g. stainless steel pots, copperware, cast iron, etc).
Granted, we have not heard of many of these brands. But many have been around for decades. Like Volrrath or CAMBRO from US, de BUYER from France, or KOINU from Japan.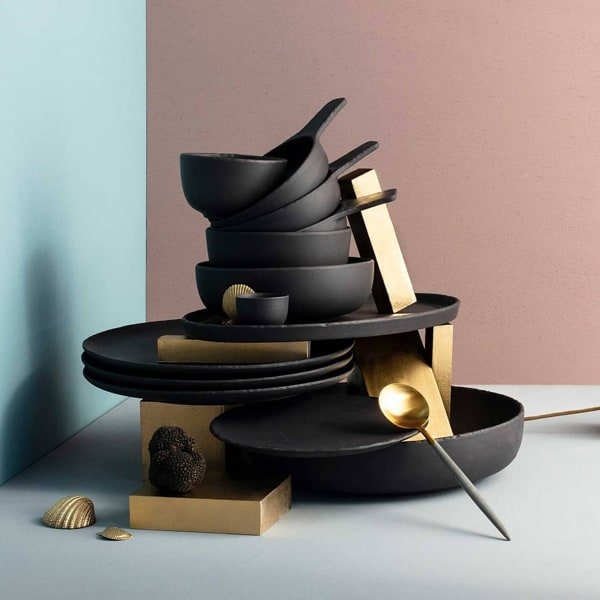 It's a good idea to make time to visit the shop where you can see their goods in person! If you enjoy browsing slowly, the shelves are bursting with products!
It can get a little chaotic since Lau Choy Sent is a go-to for cheap kitchenware in Singapore! Hawker stall and restaurant owners like to frequent this place too!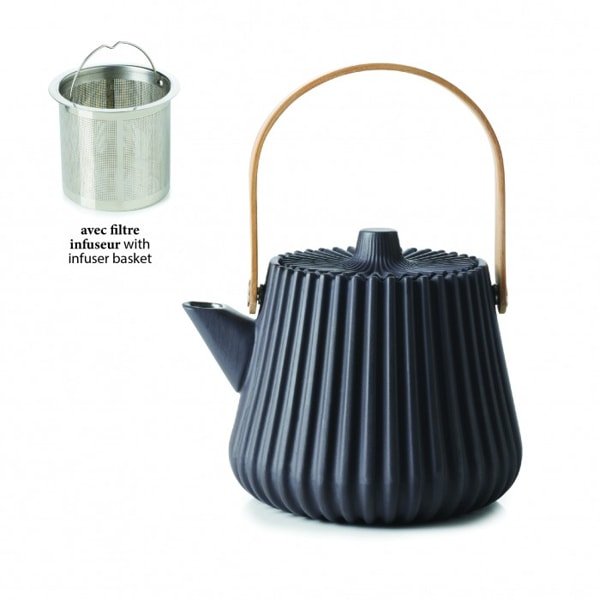 For a faster shopping experience, note down the products (and their respective codes) you want from their catalog in a list, and pass the list to the staff so they can find them for you!
Verdict
With this list, you should not need to look elsewhere for kitchenware in Singapore!
There're options for the casual home owner, café owner, or culinary professional. And whether you want quality, aesthetic appeal, or affordability!