9 Great Places In Tampines For Tasty Japanese Food (2022)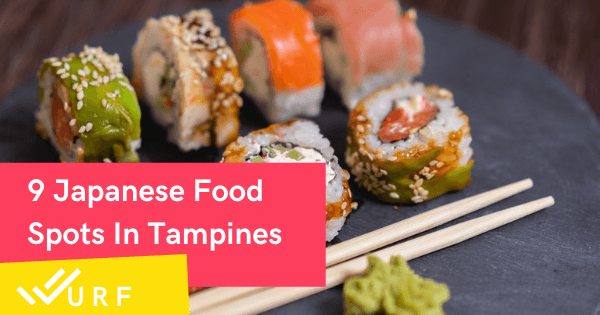 We know what it's like to have a hankering for Japanese food. And Tampines surprisingly has many good places for Japanese food.
Mostly at Tampines 1, but you can also find hawker stalls with incredible Japanese food.
Our list includes options for Japanese curry, mentaiko don, and fresh sushi including affordable options that the whole family can enjoy!
9 Good Japanese Food At Tampines, Singapore
1. Monster Curry – Tampines 1
If you've never been here before, you're missing out on some good Japanese curry dishes (of very generous portions) like Tonkatsu curry.
They have rice and ramen versions. As well as pork and salmon. The lunch sets offer extreme value–for–money.
And if you still have room for dessert, they happen to have Häagen-Dazs ice cream!
This is also a great place to have a function as the staff are very helpful, accommodating, and friendly.
Note: Be cautions with the chili sauce – it is very spicy!
Ratings: 4.6/5 from 977 Google Reviews
Address: 10 Tampines Central 1, 01-08/09/10 Tampines One, Singapore 529536
Opening Hours: 11am to 10pm
Contact: +65 6509 9968
2. Tamago-EN
Here's another place in Tampines Mall that has a very affordable lunch set where the dessert is worth looking forward to as well!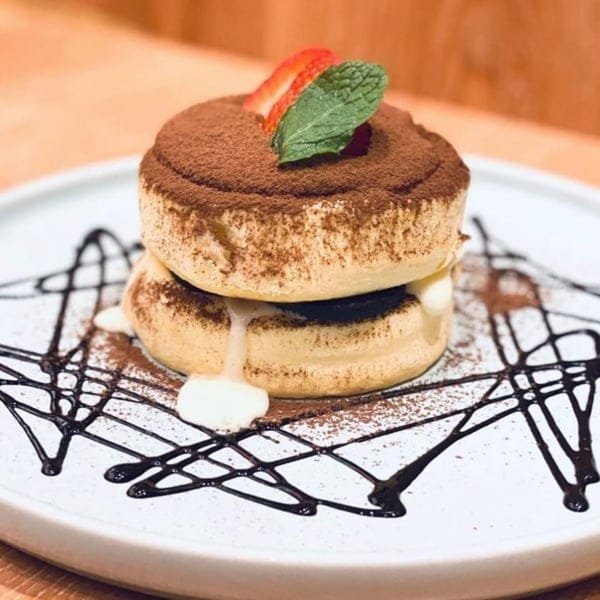 In fact, they are known for their egg dishes but also their Soufflé pancake with its irresistibly fluffy texture! As a bonus, the food presentation is quite lovely.
This place is also great if your stomach is already rumbling as they serve pretty fast! Portions are far from stingy and you will definitely leave much fuller than when you entered.
There are some fusion items like pasta featuring bacon too.
Ratings: 4.4/5 from 497 Google Reviews
Address: 4 Tampines Central 5, #B1-10 Tampines Mall, Singapore 529510
Opening Hours: 11am to 10pm
Contact: +65 6970 7533
Check out more restaurants in Tampines Mall.
3. Sushi Tei
This Japanese sushi chain shows no sign of slowing down any time soon: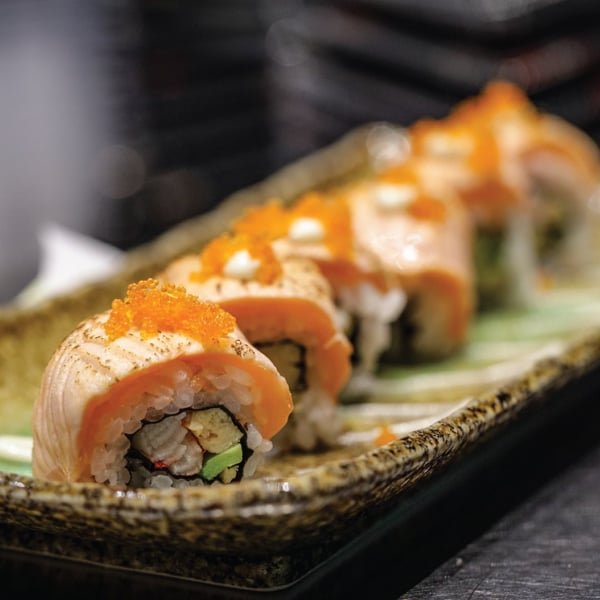 And that long line is a tell-tale sign of the affordability of the food and alcohol. So you'll do well to come early because they don't accept reservations.
Moreover, they have fresh sashimi here and fried salmon skin. And if that's not your cup of tea, they have other things on the menu that are more conservative (I.e. fully cooked).
The dining ambiance is very comfortable too and that's why Sushi Teh always sees a crowd at lunch or dinner time!
Ratings: 4.2/5 from 501 Google Reviews
Address: 10 Tampines Central 1, 04-13, Singapore 529536
Opening Hours: 11:30am to 10pm
Contact: +65 6784 7877
4. The Sushi Bar – Tampines 1
If you weren't lucky enough to get a seat at Sushi Teh, you can head to The Sushi Bar for consistently fresh sushi (and oysters from New Zealand) and relatively cheap beer: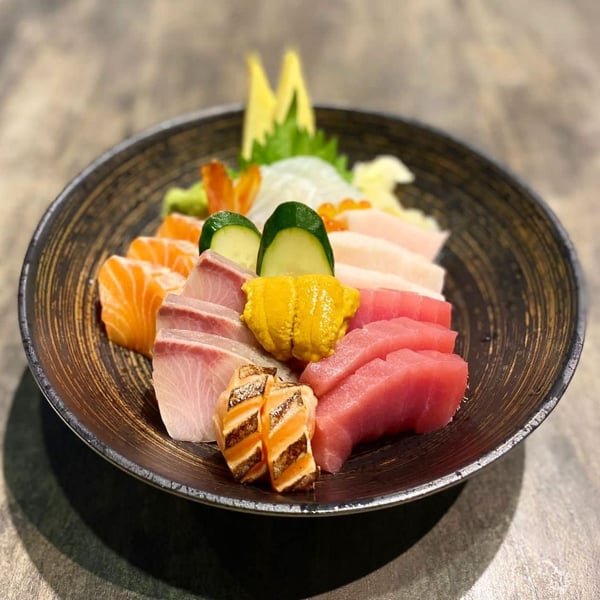 This sushi outlet is conveniently in the same mall and may become your new go-to Japanese restaurant in Tampines if you're craving sushi, specifically chirashi.
The taste and price is comparable to Sushi Tei. And service generally leaves little room for complaints.
For those that can't stomach raw fish, there is garlic fried rice, fish miso soup, beef bowl, and more.
Ratings: 4.3/5 from 327 Google Reviews
Address: 10 Tampines Central 1, #04-09 Tampines 1, Singapore 529536
Opening Hours: Weekdays (11:30am to 3pm and again from 5:30pm to 9pm), Weekends (11:30am to 9pm)
Contact: +65 8877 3535
5. Mentai-Ya Japanese Cuisine @ Tampines
Bet you did not expect to find highly rated Japanese food from a hawker stall! It's also very clean and new.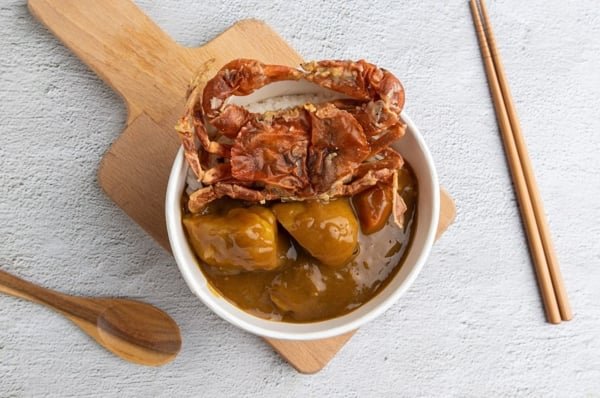 However, what we love is that Mentai-Ya Japanese Cuisine @ Tampines is absolutely kind on your wallet considering the sizeable portions!
Note: It is still more expensive than your average hawker fare and for the environmentally-conscious, bring your own containers and utensils!
This is the place to order a mentaiko salmon don, gyoza, mentai fries, chicken katsudon, or spicy chicken mentaiko! They have soft shell crab too.
Do prepare to wait a while for your food.
Ratings: 4.5/5 from 83 Google Reviews
Address: Happy Hawkers, 602B Tampines Avenue 9 01-01 Stall 5, Singapore 522602
Opening Hours: Daily form 11am to 2:30pm, and again from 5pm to 8:30pm
Contact: +65 8188 8628
6. Ninja Chirashi
With a name like Ninja Chirashi, you get the impression that they have skills and speed in making their namesake dish: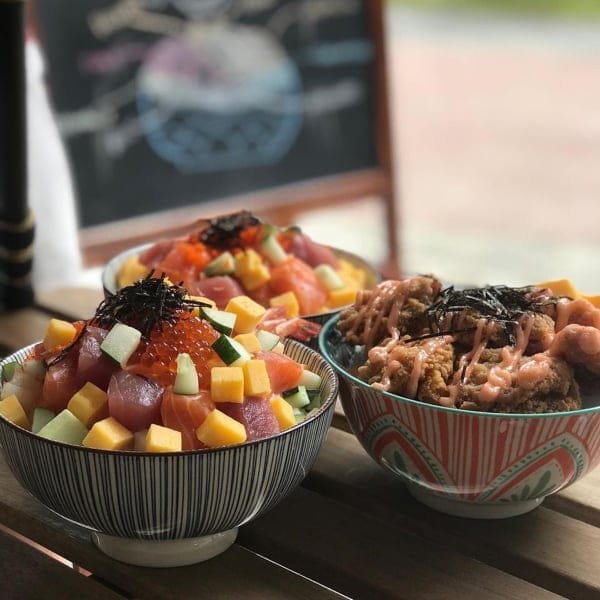 And true, the service is quick! Served by well-mannered staff too.
This is also one of the most budget-friendly chirashi don you can get in the area. It costs less than $10 a bowl (at the time of writing).
The slices of sashimi are thick cuts, fresh and in decent portions. There is truffle chirashi as well.
For the price, the compromise is that there's no soup to accompany the dish, and that the quality of the rice is just acceptable, at best.
Note: Usually busy despite the hidden location
Ratings: 4.6/5 from 101 Google Reviews
Address: 824 Tampines Street 81, 01-36, Singapore 520824
Opening Hours: Daily from 11:30am to 2pm, and again from 6pm to 9:30pm
Contact: +65 8181 0780
7. Niigata Donburi – Our Tampines Hub
At Our Tampines Hub, you're in for a treat if you like mentaiko pork belly or salmon. Other popular dishes include terriyaki, karaage, and tonkatsu. The menu has much more than just customize-able donburi.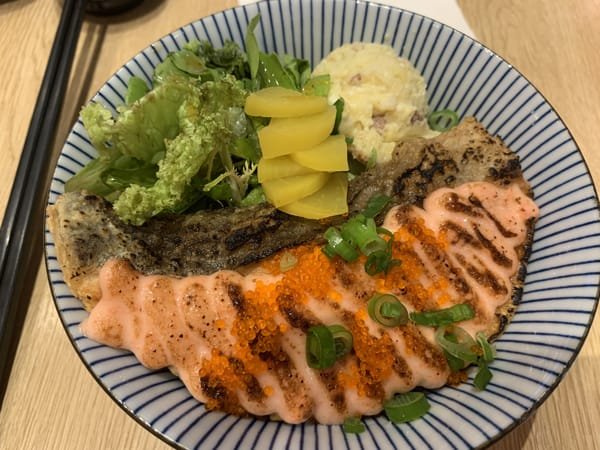 They're very deserving of their high ratings with excellent service, fair prices and delicious food.
If you have time to dine in, the ambiance is comfortable too.
Expect longer wait times during peak hours.
Note: Drinks and side dishes are kind of pricey
Ratings: 4.7/5 from 109 Google Reviews
Address: 1 Tampines Walk, #01-86, Singapore 528523
Opening Hours: Monday to Thursday (11am to 9:30pm), Friday to Sunday (11am to 10pm)
Contact: n/a
Related: What to eat at Our Tampines Hub
8. Kanada-Ya Century Square
While they're not particularly generous with broth: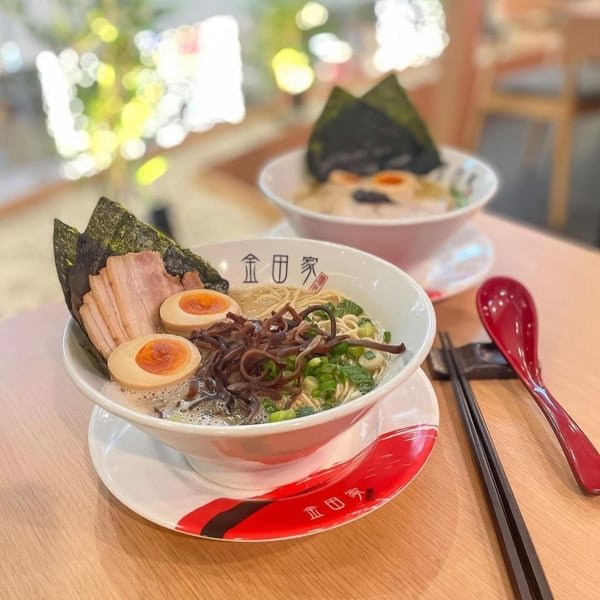 You can still get a hearty bowl (at ~S$12 each) of flavorful truffle ramen or black garlic ramen at Kanada-Ya Century Square. Along with your ramen, you can get fried side dishes like fried scallops.
Other items on the menu like the kotterri tonkotsu broth, seafood ramen, chicken karaage, matcha lava cake and wasabi gyoza are all highly recommended too.
The awesome thing about this place is that there usually isn't a crowd at the usual peak hours.
Note: Serviettes and water costs extra
Ratings: 4.4/5 from 38 Google Reviews
Address: 2 Tampines Central 5, #01-34 Century Square, Singapore 529509
Opening Hours: 11am–10pm
Contact: +65 6926 0505
9. Tonkotsu Kazan Ramen
Ramen reigns supreme at Tonkotsu Kazan VOLCANO Ramen. Don't leave without tasting their signature tomato volcano ramen – which can be split among 3 small eaters!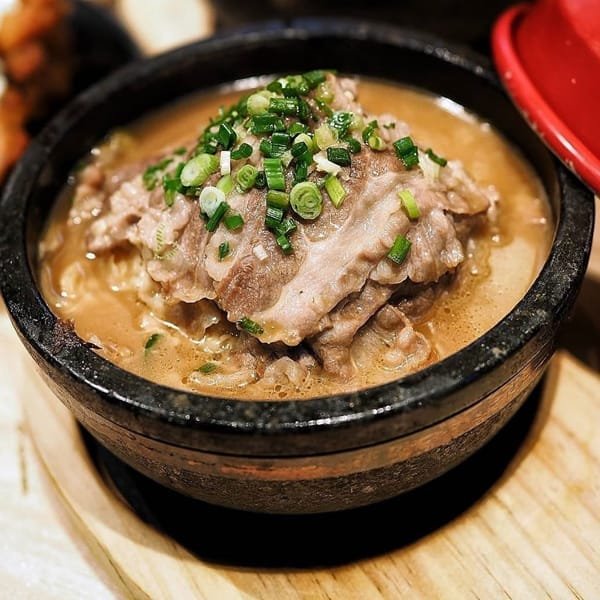 They also have non-ramen dishes like katsu don, unagi don, and tomato fried rice that are just as yummy.
It's no wonder that Tonkotsu Kazan VOLVANO Ramen has many regular patrons with the fair price range (including beer), speedy service, large portions, and nice dining environment.
Note: Not a very roomy establishment
Ratings: 4.6/5 from 321 Google Reviews
Address: 2 Tampines Central 5, #B1-10, Singapore 529509
Opening Hours: 11am–10pm
Contact: +65 6782 7389
Verdict
Tampines has many places to try if you like Japanese Food. Many Japanese outlets are conveniently within the malls too.
There are also little gems that might be tucked away in your own neighborhood if you care to explore them and don't mind a more casual setting!
Read more: