Where To Get Cake In Singapore – 11 Cake Shops That Deliver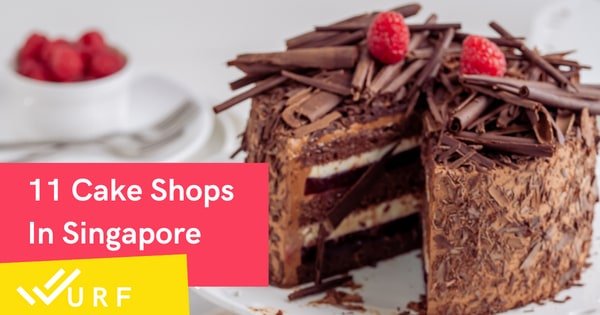 Singapore cake shops are dime a dozen. And hence, there are a lot of options if you're looking for customized birthday cakes, next day delivery or ready-made cakes!
Opening hours vary a lot between different cake shops as well. For instance, there are cake shops that are still open for as late as 9pm. Some only open after 12pm.
See what each of these 11 cake shops in Singapore have to offer – mind that the title of this post is a figure of speech because not all of these cake shops provide delivery!
11 Singapore Cake Shops
1. Creme Maison Bakery
Based on ratings and the number of reviews alone, Creme Maison Bakery is most definitely one of the best cake shops in Singapore!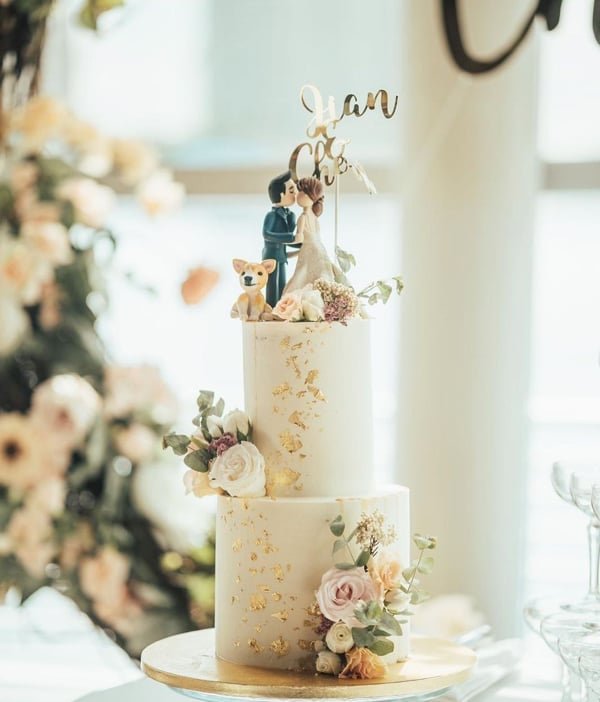 The website is an alluring gallery of all their delicate creamy cakes! They categorize their cake menu into different occasions and themes for easier browsing (e.g., gender reveal, guo dali, unicorn cakes, etc).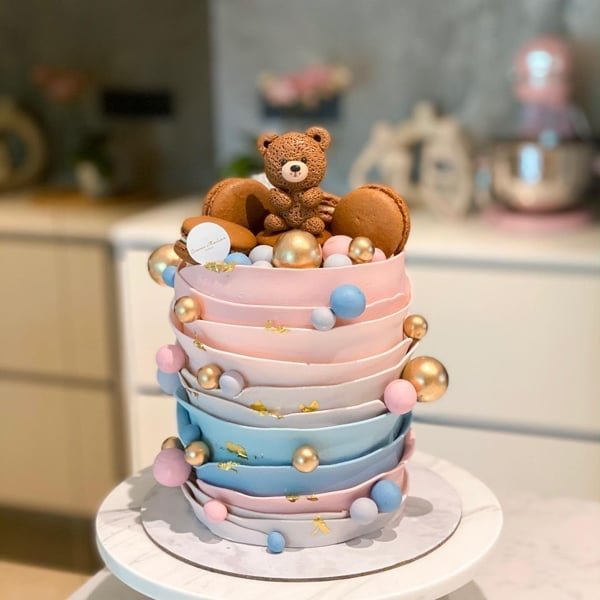 And the cakes are as delicious as they appear without being too sweet or dry. Take note that while they're not a halal certified bakery, they don't use pork lard or gelatin, or any alcohol in their fabulous creations.
For a look at their customized cakes, it's best you head on to their Instagram feed before making an appointment on their WhatsApp. They can accommodate unusual flavors like earl grey or dark chocolate & pistachio too.
Note: No dairy free options but there are nut-free options.
Order online and pick up your cakes in person or have it delivered (additional cost).
2. Whyzee | Birthday Cake Delivery Singapore
Another highly rated cake shop in Singapore:
Whyzee at Thomson V Two is known for their rainbow cakes. These can be ordered online easily. And delivery is timely too, even for last minute orders as they are very responsive on WhatsApp.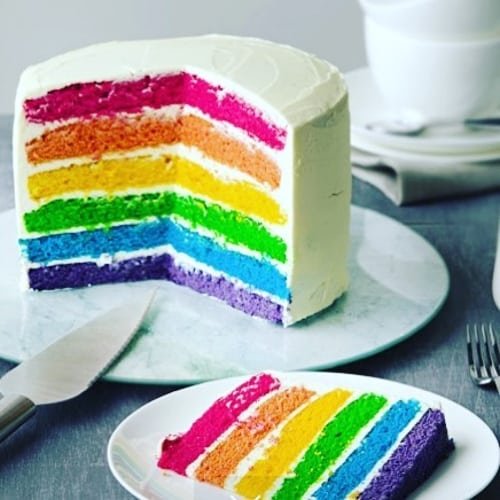 Their cakes in general, are light and not sweet. Some of their cake flavors include ondeh-ondeh, triple dark chocolate, chocolate brownie, raspberry lychee rose, burnt cheesecake, yuzu osmanthus, chocolate fudge, etc.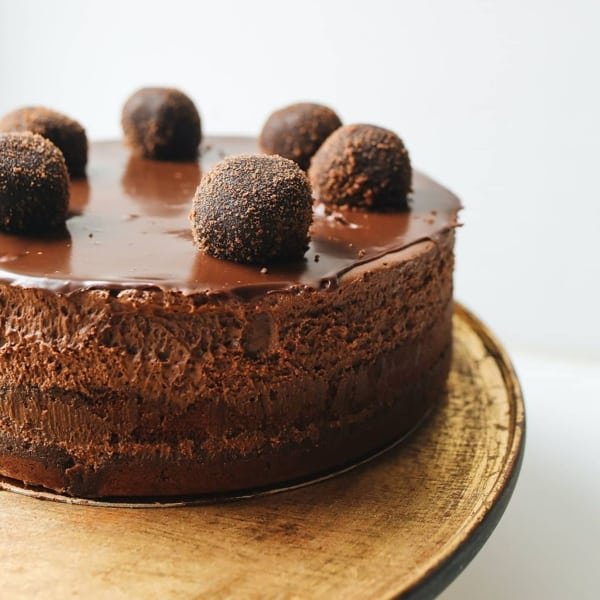 Interestingly, the cakes (and cupcakes) can be made eggless or vegan.
3. Honeypeachsg Bakery
Cakes from Honeypeachsg Bakery are light and not too sweet but still flavorful. And they usually feature classic designs.
Moreover, the smaller cake sizes are very convenient for private gatherings and events too.
Worthy flavors to try include earl grey lavender, hojicha, vanilla raspberry, matcha white chocolate, salted caramel, strawberry shortcake, and sea salt chocolate.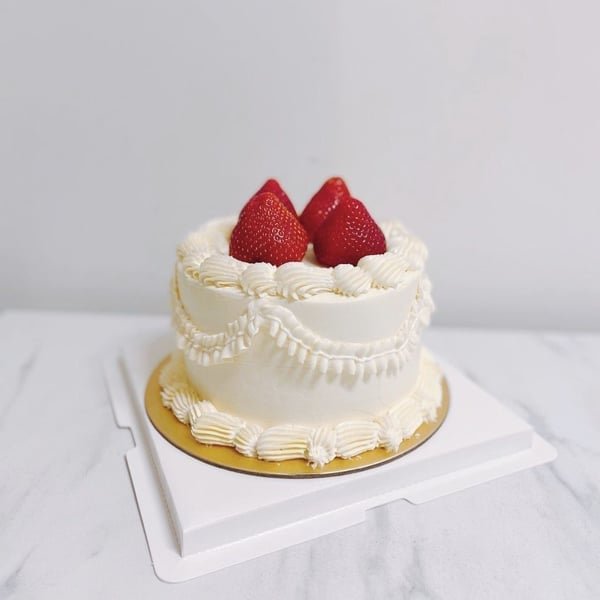 The cakes are packed securely and delivery is usually punctual but as with ordering from any cake shop in Singapore, it's best to avoid a place that's very far from the destination.
Note: Birthday candles with numbers cost quite a bit.
4. Zee & Elle
Zee & Elle's delightfully light sponge cakes are great tasting, fluffy and pretty.
They have intriguing local flavor combinations like guava lychee or melon lychee, passionfruit jasmine, honey yuzu, roasted black sesame hojicha.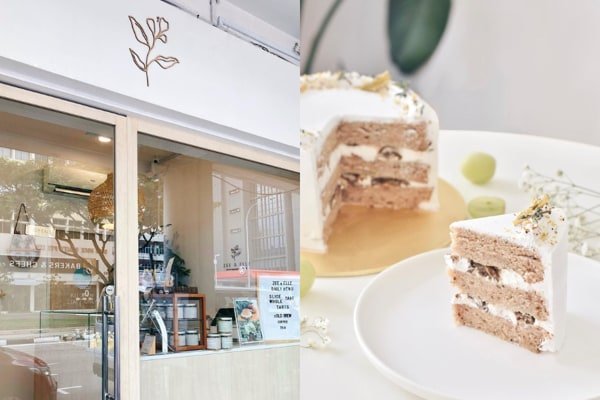 Apart from these, there are more classic flavors like chocolate cherry, chocolate salted caramel, and strawberry shortcake.
It is possible to customize one or two-tier cakes with Zee & Elle too. And they have made some impressive wedding cakes.
Candles, toppers, cake stands can accompany your cake order (at additional cost), and Zee & Elle do offer same day delivery and self-collection too.
Note: Vegan and sugar free cakes are also available
5. Monice Bakes
Playful cake designs by Monice Bakes will take center stage at any event you bring them to. Some of these light butter cream cakes don't even use fondant.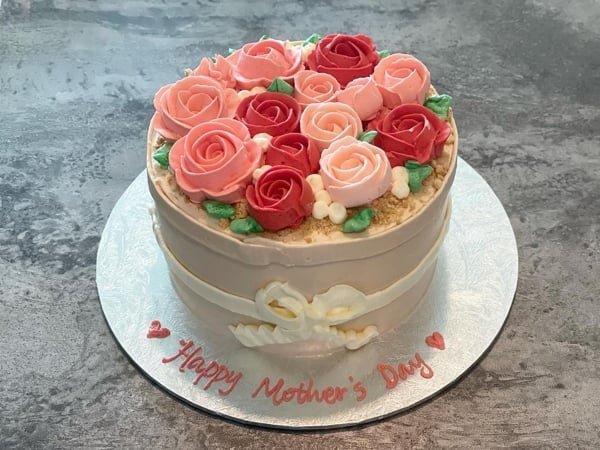 Flavors like vanilla or chocolate Nutella are not very sweet either. The earl grey flavor is noticeable too. You can mix up flavors like vanilla with fresh bananas or strawberries. Or chocolate with matcha and coffee.
And instead of full cakes, you can opt for cupcakes. Regardless, designs can be customized and if you would rather not overthink a design, try their Surprise Me option.
Ordering from Monice Bakes is a smooth process with timely responses, and this extends to their collections and deliveries. So you can safely rely on this cake shop in Singapore for last minute orders.
6. Delcie's Desserts And Cakes
Delicie's Desserts And Cakes is the Singapore cake shop to look for if you're specifically wanting cakes and desserts that are diabetic-friendly (certified), baby-friendly or just low in calories.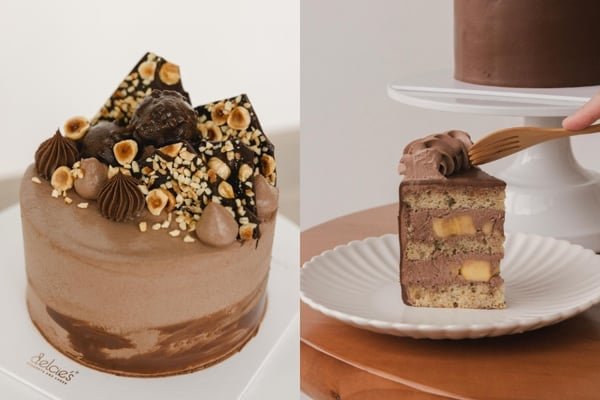 It's conveniently next to the Boon Keng MRT but while the bakery used to be all-vegan, there are dairy-inclusive bakes so be sure to ask before getting anything.
Aside from diabetic-friendly and baby-friendly cakes, they cater to other special diets like keto, vegan and gluten-free as well with separate menus according to your diet requirement.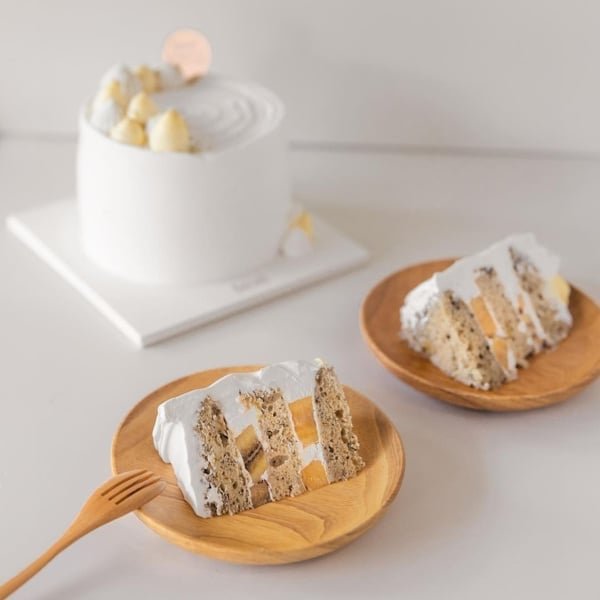 Customized cake designs and cookies are also part of their portfolio. Mud cakes are particularly popular. That said, a small cake or a few slices can be pricey.
Based on past experiences though, you might not want to fully rely on Delicie's Desserts And Cakes if you need the cake for a big party or event (e.g. Christmas party).
7. LÉLE Bakery
Vibrant customizable character cakes (or cupcakes) are the specialty of LÉLE Bakery. For example, their Paw Patrol cakes will delight any child.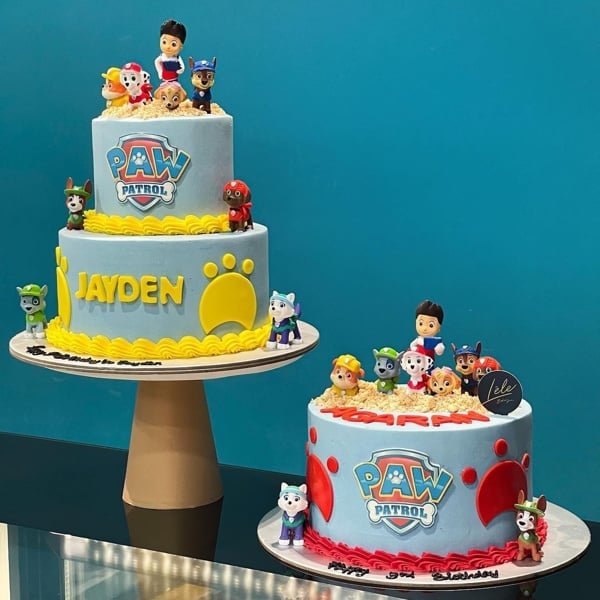 Their delivery record for birthdays are dependable too. Although you can also arrange for self collection.
Most importantly, their service is responsive with effective communication which is great if something does goes wrong with the delivery.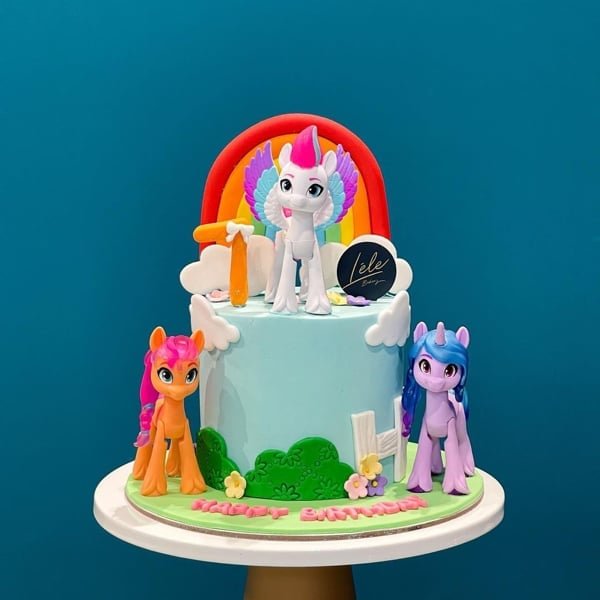 The cakes taste as good as they look. And in person, they do resemble the pictures on the website. Some of their best-selling flavors include Nutella banana, rose lychee, Milo, strawberry shortcake, Biscoff, etc.
PS: While you're at this bakery, be sure to get a box of their brownies too.
8. Cakeinspiration LLP
Cakeinspiration LLP on Joo Chiat Road have Korean style, corporate themed, 4inch Bento cakes (square, heart or round), as well as some creamy masterpieces.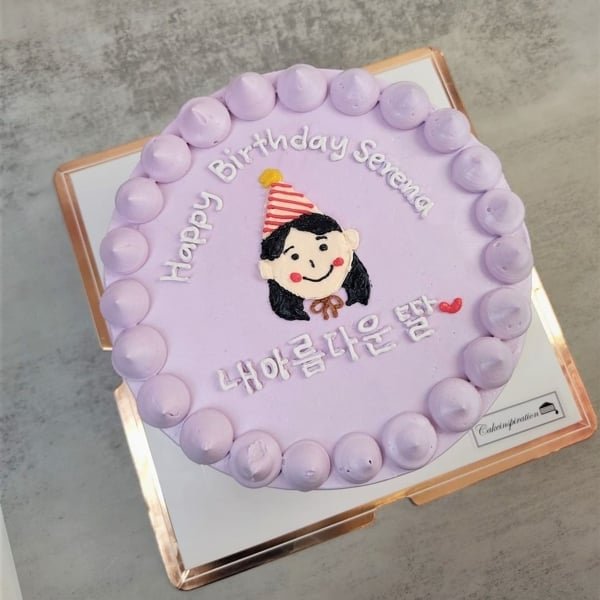 As far as prices go, it costs ~S$30 to S$100 per cake – those with fancy toppers tend to cost more. Do mind that if the cake has to go on a long journey to reach you, it's better to choose a simple design sans topper or any tall decorations.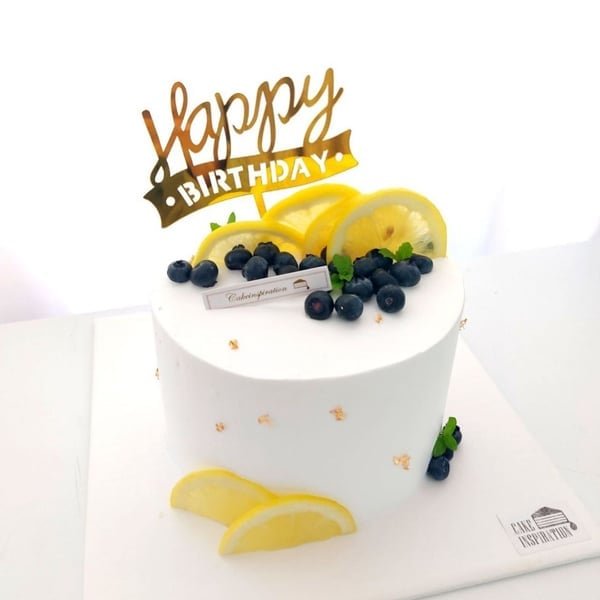 It might be better still to collect your cake in person as the packaging isn't very accident-proof.
On another note, they have a wonderful Signature Mao Shan Wang King or MSW cake that you can order by slice (S$8/slice).
9. Tings Bakery
Tings Bakery is one cake shop in Singpore that offers classes where you can learn how to bake chiffon cakes or decorate cupcakes.
But you can order customizable handmade cakes online through their website too.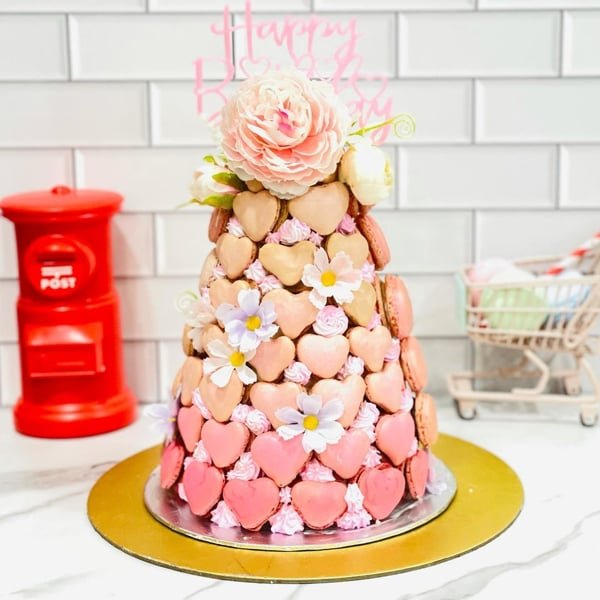 Note: Orders need to be placed 1 week in advance and delivery can be done between 12:30pm to 6:30pm
Their cake order catalogue includes multi-tier wedding cakes (these can cost up between $200 to S$500) as well as cupcakes.
Piñata cakes (we recommend the chocolate flavor) by Tings Bakery are particularly nice and they have some very amusing designs available – like fortune-themed cakes. They typically cost between S$130 to S$200.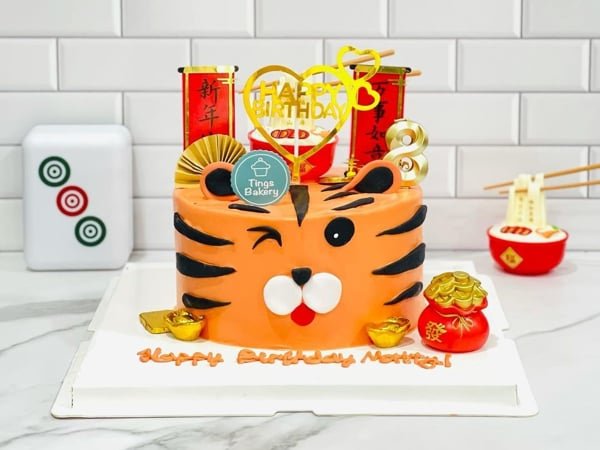 Their customer service is good and they do accommodate last minute requests as well. However, the cakes do lack some finesse (e.g., uneven lines, rough surfaces, etc) so if you're picky about that, you may want to look elsewhere.
10. Sooperlicious Cakes
Detail oriented especially when it comes to fondant and cake frosting, Sooperlicious cakes are indeed exquisite. Their expertise is noticeable on their complex cake designs.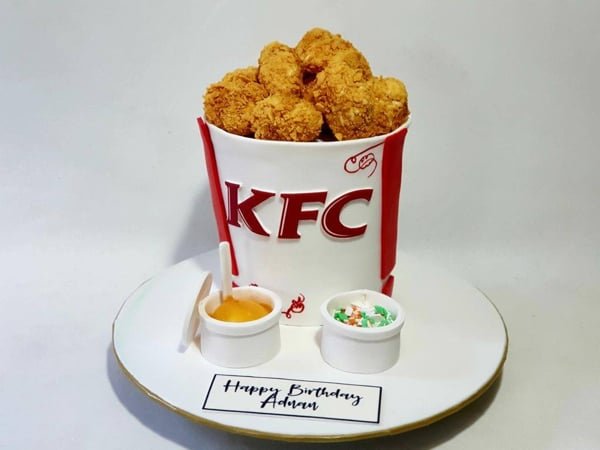 Sugar-free, gluten-free and eggless cakes are possible too at this Muslim-run cake shop in Singapore. Choose from their selection of stunning cake designs which include character and printed cakes as well.
Cakes can be made to look like a handbag, a Rubik's cube, a toilet seat, a football shoe, a bucket of fried chicken, a roasted chicken, etc.
And no matter where you are in Singapore, delivery costs S$25.
11. Julie Bakes
This is a small cake shop (that also sells pastries) on Baghdad Street that is run by an amiable bunch of Malay ladies headed by one Juliana Jahayer.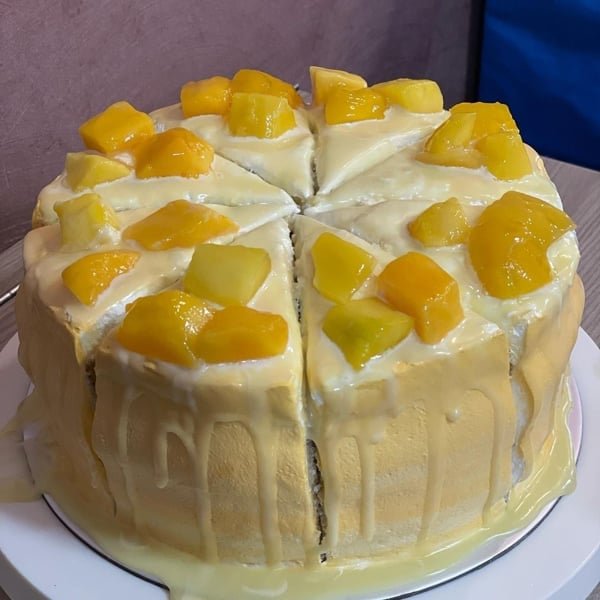 So if you're in the area, it's mighty convenient to pop in and get a slice (or several) to celebrate a friend's or colleague's birthday. However, they only open from 12pm.
Note: They do offer delivery too.
You can get local cake flavors like jackfruit (cempedak), Milo, putu piring, durian, putri salat and ondeh-ondeh at S$8 per slice (and very tall slices they are).
The cakes look relatively simple (compared to others on this list) yet they are elegant and not super sweet either!
Verdict
In our opinion, picking the best cake shop in Singapore for your specific needs depends greatly on where you live (i.e., how convenient it is to get the cake) and your budget.
Other factors to bear in mind are ingredient quality, dietary requirements, the shop's speciality, responsiveness and delivery times.
And in case you can't find any here that match up to your requirements, there are a couple of bakeries in Singapore that sell cakes for festive occasions too!