10 Go-To Tampines Mall Food For When You Don't Know What To Eat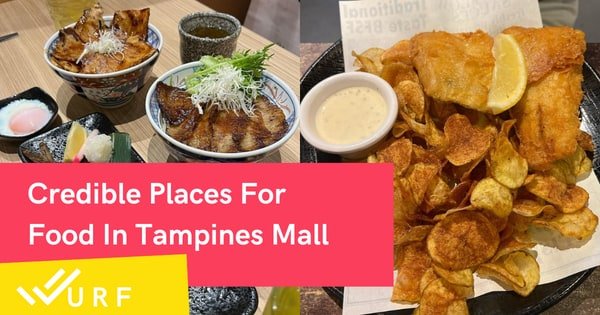 Tampines mall food might not be the most tantalizing option for lunch or dinner but there's no denying the convenience of having everything in one place.
And Tampines Mall does actually have some gems when it comes to eateries.
Try one of these restaurants the next time you hit Tampines Mall with friends or family!
1. Aburi-EN (Tampines Mall)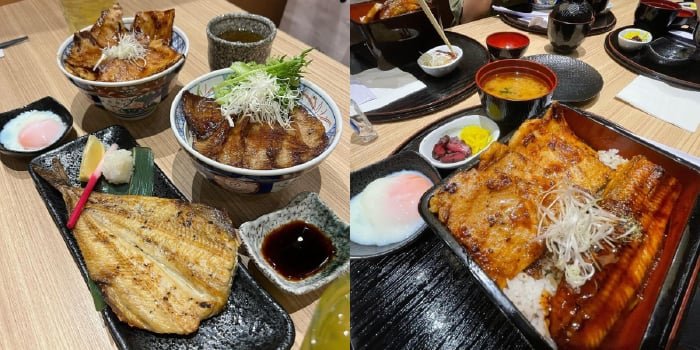 Depending on who's on duty, service varies at the Tampines Mall branch of Aburi-EN but they have nice ramen and rice sets (buta don and salmon don are recommended) here.
They may not be the most generous with meat:
But you can have delicious and tender foie gras, wagyu, char siew, and Iberico pork here with your ramen or don!
The ambiance is usually quiet and booth-style seating makes it feel more private when dining although you can also opt for the bar seating.
2. PUTIEN
A go-to for Chinese families, the Tampines Mall branch of PUTIEN has equally commendable food as well as service with their attentive and friendly staff on board.
This branch upholds the same quality standard as other PUTIEN branches.
And even at busy hours, you won't have to wait long for a table and food at this family-friendly restaurant. In fact, the food arrives surprisingly quickly after your order is made.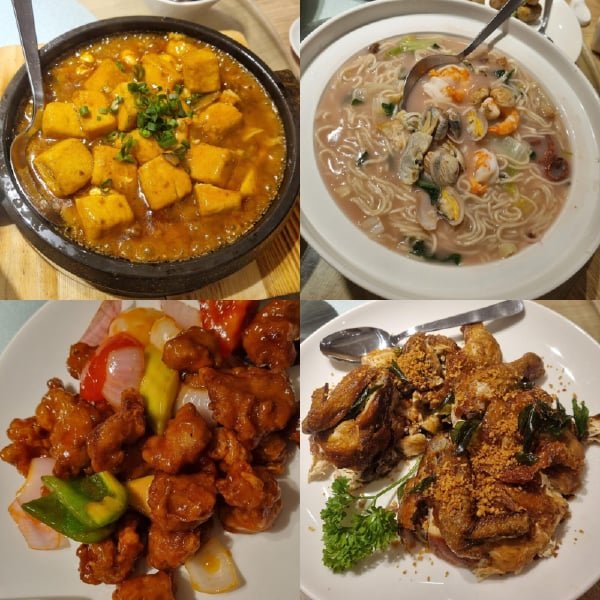 Their dishes are very much homestyle cooking with fresh ingredients. The menu features some Hokkien dishes too. You can let the staff know if you have any dietary requirements.
Besides rice and dishes, there are some local noodle options like lor mee and bee hoon – the latter is on the dry side but it's still tasty.
3. Baker's Brew @ Tampines Mall
Not so much a café, but more of a cake stall:
You can try some interesting flavors of cakes at Baker's Brew @ Tampines Mall. On top of this, their service is great.
Must-try cakes include ondeh-ondeh, cheesecake, chocolate symphony, Hokkaido strawberry shortcake, earl grey lavender, lychee rose cake, etc.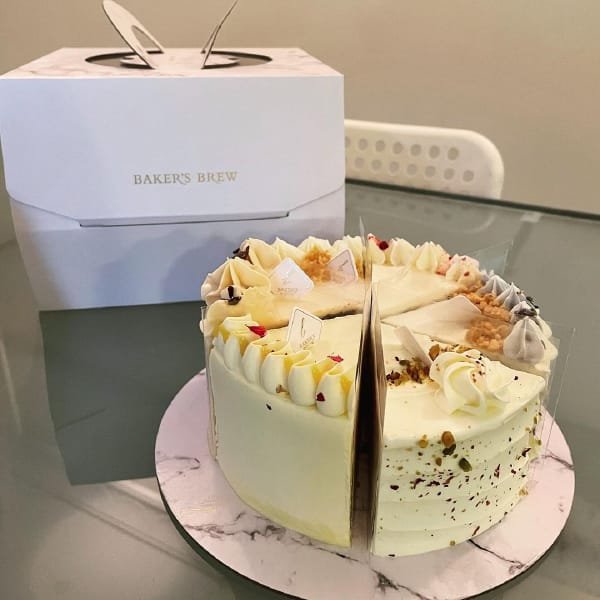 Their chocolate or sea salt brownies are also very worth having.
Customized birthday cakes and cupcakes make up their best sellers too. There are heaps of designs to choose from on their website. And they offer cake delivery too.
4. PastaMania – Tampines Mall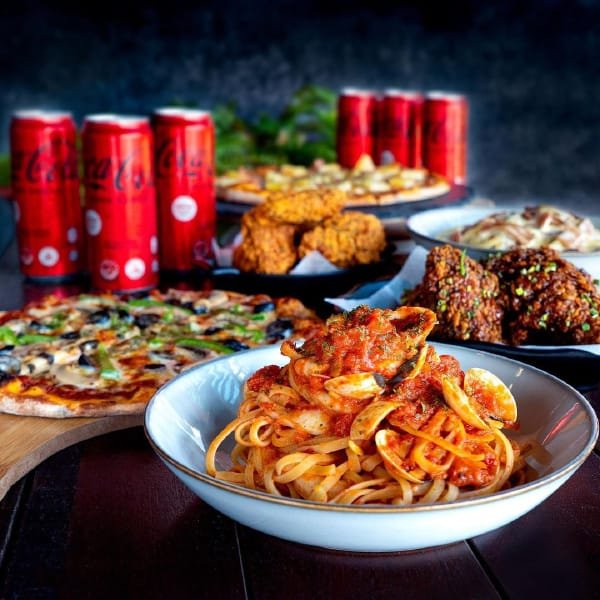 It's not cheap to dine here but this doesn't stop the thick dinner crowds on weekends. On those days, you might want to skip PastaMania if you're already hungry as food will take time to arrive.
Friendly staff is another reason to patronize PastaMania at Tampines Mall. And to encourage customers to join their membership program, they offer free fried chicken wings.
Salted egg pasta and seafood laksa pasta are interesting picks that you don't usually see. And in spite of the name, this restaurant has pizza and cheese baked rice in the menu too.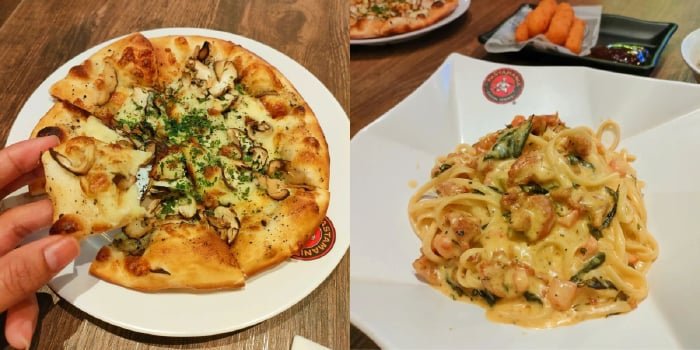 PastaMania is family-friendly with their kids' meals. Moreover, students who dine here on weekdays are eligible for set meals.
Note: Cashless payments only via credit card and selected e-payment platforms
5. Swensen's
Swensen's is the place to get fish and chips or any other classic Western-style lunch or dinner like spaghetti, or mac and cheese at Tampines Mall.
Although they also have other dishes like chili soft shell crab burger, and baked rice.
Aside from mains, they have wonderful desserts like crumble with ice cream, along with ice cream sundaes and waffles.
This outlet normally has reliable service too. But occasionally, service can be slow.
And because the seating inside is limited, it'd would be wise to make a reservation if you're planning to have a birthday celebration here.
It is usually crowded with families on weekends. Especially around dinner time as the menu has a section just for kids.
6. Four Leaves Tampines Mall
This is another bakery that commands attention in Tampines Mall.
Four Leaves Tampines Mall has assorted cakes (of these, the strawberry shortcake stands out), pastries and cookies.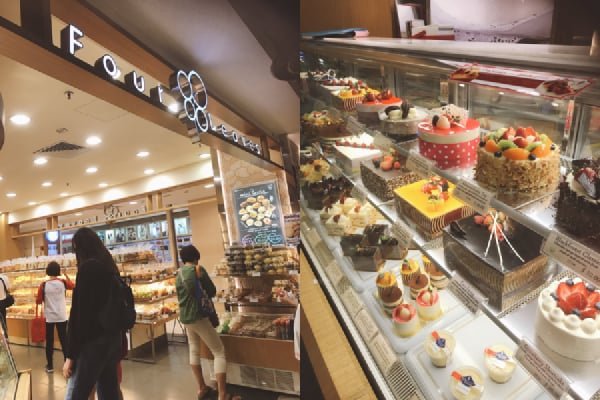 It's a convenient place to pick up a readymade birthday cake.
Breads come out around 11:30am – there's a wide selection of different types albeit pricey. And it is their specialty loaves that most people queue for.
Note: No dining in
7. Big Fish Small Fish
Aside from Swensen's, Big Fish Small Fish is another western restaurant in Tampines Mall that you can go to – their specialty (as you can guess from the name) is fish and chips and these feature a crispy yet light batter.
You can choose different fish including sea bass for your meal and there are a few different sauces to choose too. Salted egg sauce and cheese sauce are popular choices.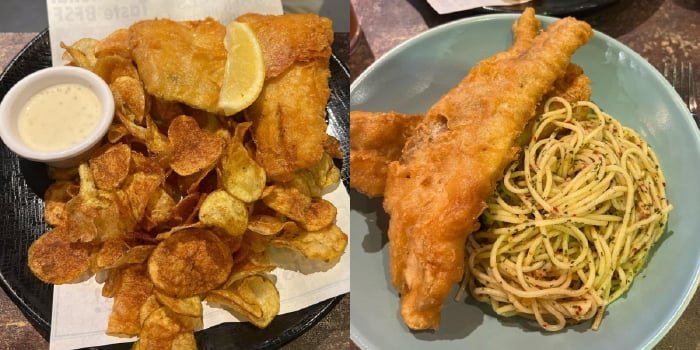 The dual fish platter is better value for money since you get to choose 2 sides to go with it. Portions in general, are generous at Big Fish Small Fish.
But what is most impressive at Big Fish Small Fish is the service of one friendly individual (Johnson) that make up the staff at the Tampines Mall.
Find this affordable restaurant at the bottom floor of Tampines Mall.
8. Seorae Korean Charcoal BBQ (Tampines Mall)
Not a pork-free or alcohol-free establishment, Seorae Korean Charcoal BBQ at Tampines Mall has a comfortable dining environment.
As per the name, they do use charcoal for their barbeque (instead of electric grills) and you can order both beef and pork here. If you do decide to have a BBQ meal here, the staff is extremely helpful in showing you how it's done.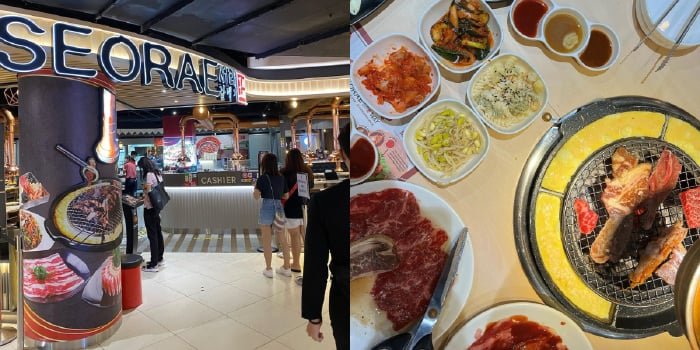 What's also unusual about this Korean BBQ restaurant is that the free flow side dishes are not brought to your table but are available as a buffet set up – the variety is comparatively less than what we expected but most of the dishes are appetizing.
Aside from the side dishes and barbeque sets, you can also order Korean dishes like ginseng chicken, seafood pancake, kimchi stew, etc.
Note: Sometimes, there's discount on Eatigo or Chope.
9. Itacho Sushi
Portions are getting smaller at Itacho Sushi and the branch at Tampines Mall is no exception. But this is still a viable place to get a variety of sushi and fresh sashimi if you happen to be shopping at Tampines Mall.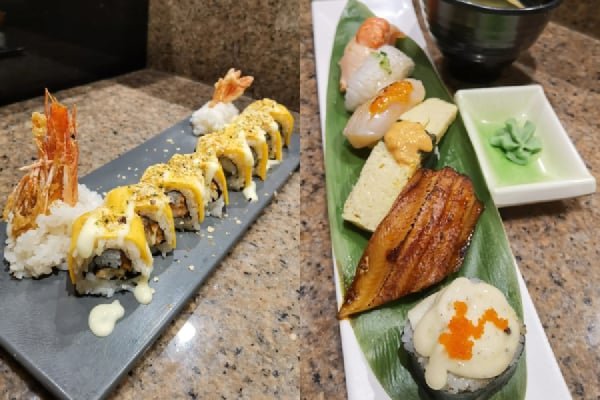 The interior is clean and there's ambient lighting and music in the background too.
Depending on what you order, service can be slow or fast regardless of how many people there are dining.
Take note that this place is a go-to dinner spot for many and 7pm is naturally, the peak time of Itacho Sushi at Tampines Mall. Although dinner queues can start from as early as 5:30pm on weekends.
Note: If you're a regular, you can sign into their app to build up points.
10. Toast Box
If you really want to eat here, beware that there are long waits on weekends during breakfast and all through lunch time.
Moreover, there will be some squeezing involved as the tables are very close to one another. But the environment is clean and aesthetically pleasing.
Those familiar with Toast Box will find the usual kopitiam fare on the menu – curry noodles, kaya-butter toast, half boiled eggs, etc.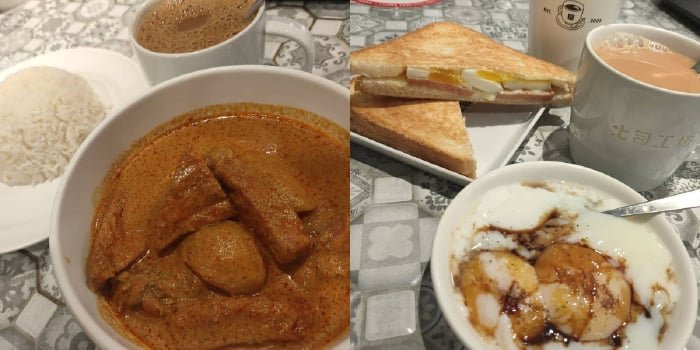 To be fair, the food isn't spectacular (or cheap) but if you want a good local coffee in an air-conditioned environment, their coffee also happens to be the most consistent item on the menu.
Verdict
So whether you're in the mood for Chinese, Korean, Japanese, or Western cuisine, there is a satisfactory variety of food options in Tampines Mall.
Sure, they're not ideal if you're looking for authentic foreign cuisine but they are highly accessible and practical if you're already at Tampines Mall!
If you're not going to Tampines Mall, check out these other Tampines food venues instead.
Related: