Sweet Hut On Geylang Road – Cute Dessert Café With Local Flavors
Sweet Hut 甜秘密is a fairly new café at Geylang Road. It's hard to miss the attractive colorful interior, especially at night when the lights are on!
Because they have late opening hours (until midnight), you might find yourself here for an after-dinner treat with friends if you're in the area.
But what is it like to really dine here? Find out in this post.
Food At Sweet Hut
Most of the menu at Sweet Hut lean towards traditional Chinese desserts.
And while there are plenty of options you can choose, popular orders for desserts at Sweet Hut are the sweet pastes and shaved ice desserts (mango sago is nice).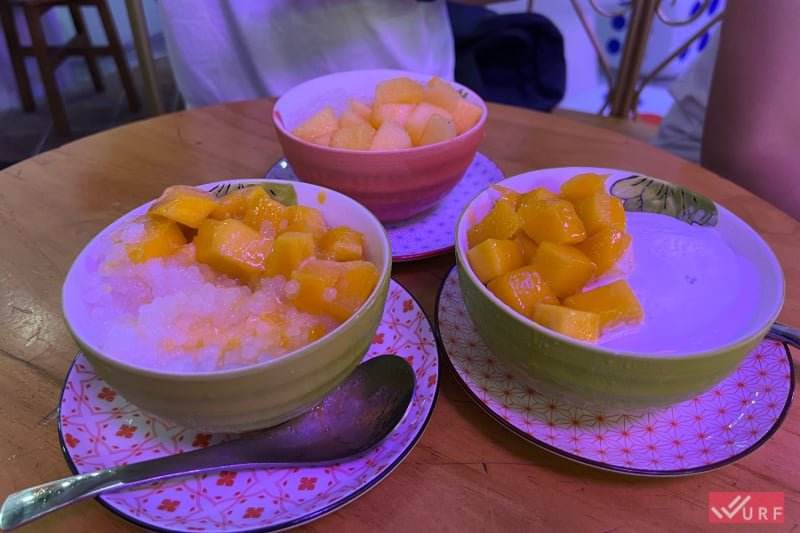 Their pastes (e.g., almond, yam, black sesame, peanut, etc) have tong yuan (glutinous rice balls) with them and these are quite delightful. These are desserts though, so expect them to be a little sweet.
They do also carry waffles with ice cream (with some interesting flavors) and other western desserts like crème brulee but we feel that the latter is average, at best.
PS: Durian and bird nest desserts are not worth getting
There are actually some mains (e.g. pasta) on the menu too so it's not all entirely desserts at Sweet Hut 甜秘密. Additionally, there are some homemade dim sum, fried otah, currypuffs, for snacks too.
These are not great but still palatable.
Drinks like milk tea are just so-so. They used to have bubble tea on the menu, but no more.
Dining Environment At Sweet Hut
Every corner of Sweet Hut is picture-friendly. And they have several different themes (if you can call them that) going on too.
If there are not many people around, you can take your time taking pictures at different areas in the café!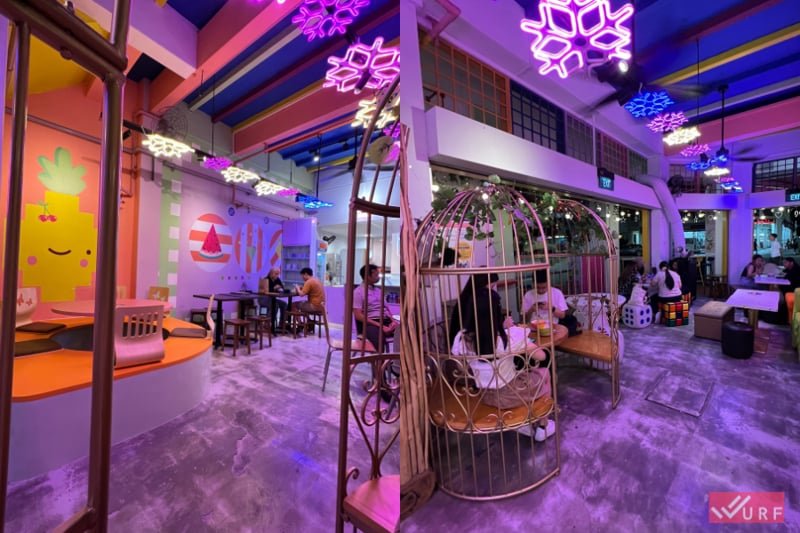 Note that there's no air conditioning at Sweet Hut. The café is open-air although they do have a few units of air coolers around.
So it can get uncomfortably warm after a while. Especially when it's full house (the café sits ~50pax maximum).
Service At Sweet Hut
Staff is friendly but at peak times, orders may not be timely. And there are instances of forgotten orders.
Some of the desserts don't come as warm as they should be too.
Therefore, you might really want to avoid coming here on weekends and public holidays.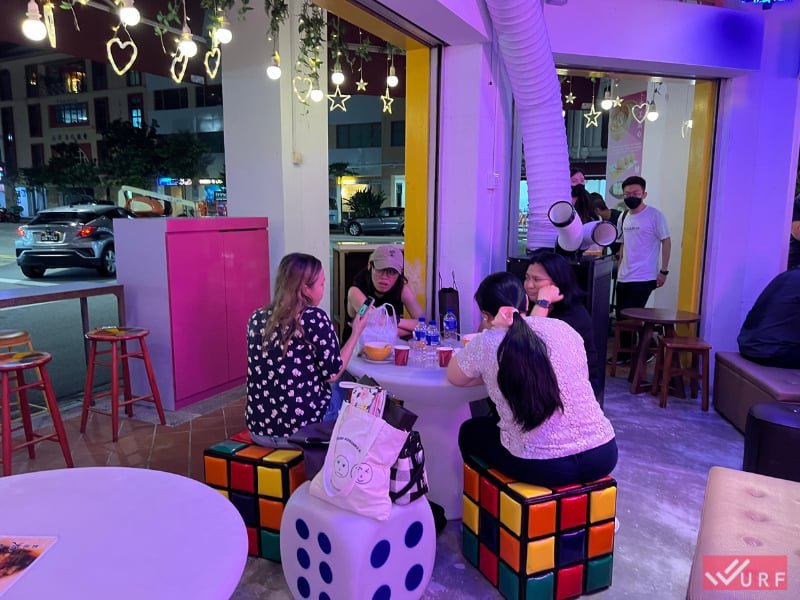 Pricing At Sweet Hut
Desserts don't come cheap at Sweet Hut if you're going to compare the prices to typical dessert stalls in Singapore.
And because the desserts are pretty simple – especially the shaved ice desserts, it seems a little overpriced for just fruit on ice. They do however, use coconut milk for some of the desserts.
Regardless of how wonderful the plating is though, we can't help but feel that portions are generally small.
Verdict
Sweet Hut on Geylang Road could be a lot better in terms of the food and service.
So for now, the only real reason to drop by here is to have an amazing photo background for your selfies with friends and family. We still think it's worth trying at least once.